Cooking Classes!
---
Monthly Pictorial Cooking Class - Squash Maple Soup
Due to demands on my schedule, I'm not offering live classes at this time. However, I will be offering a rotating pictorial class on this page.
This month I am featuring Squash Maple Soup. While out shopping, I stopped at Panera Bread and had their squash soup. It was quite tasty and I decided that a homemade version was called for. Below is the result of my experimentation and I think you'll like it. It's easy, nutritious and the ingredients are easy to find. You can use frozen butternut squash to save yourself some time and tedious peeling or, of course, you can buy it already peeled and cut in many grocery stores. Enjoy and let me know how yours comes out on facebook.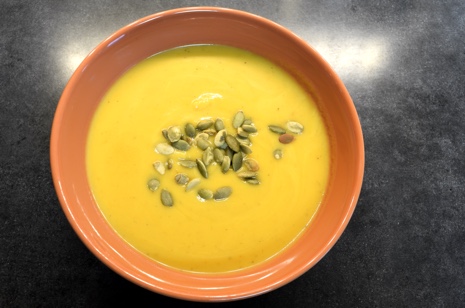 Creamy, sweet squash maple soup with pepitas (roasted pumkin seeds).
Ingredients
yield: 6-8 servings.
4 tablespoons butter
1½ cups diced onion
5-6 cups chunks of peeled & seeded butternut squash
1 qt. water or veggie broth
2 medium apples, peeled, cored and chopped
2 teaspoons salt
ground pepper to taste
1 can (15oz.) pumpkin
2 tablespoons maple syrup
¼ teaspoon cinnamon
dash nutmeg
½ cup heavy cream
roasted pepitas (pumpkin seeds)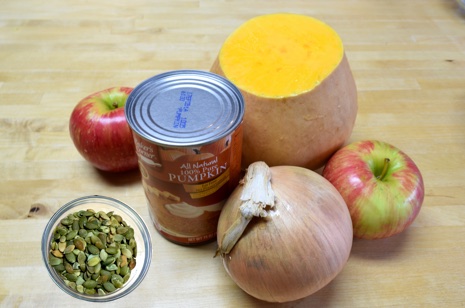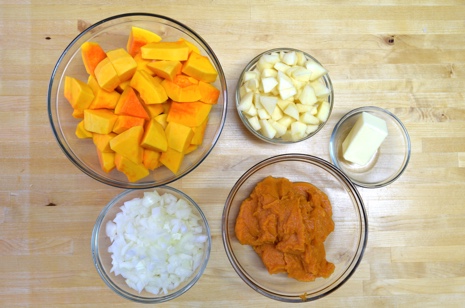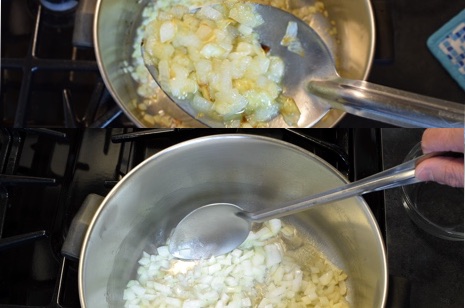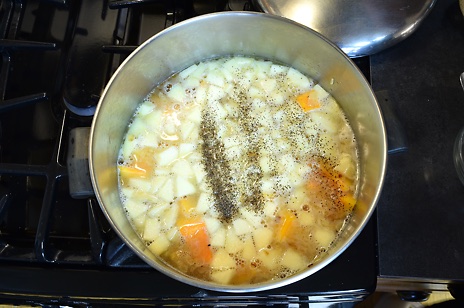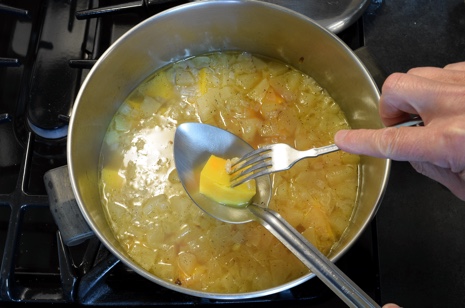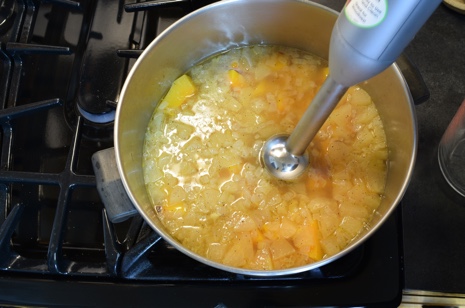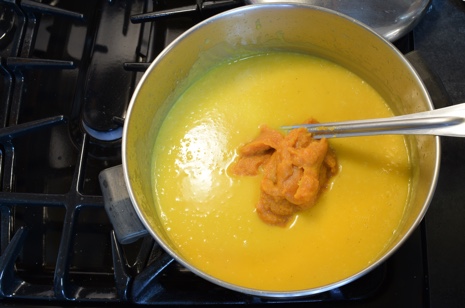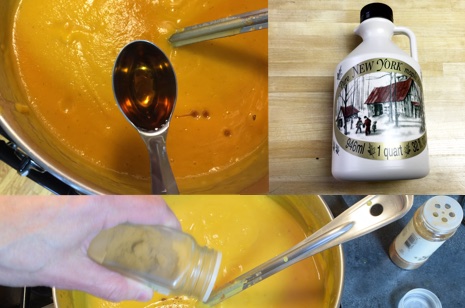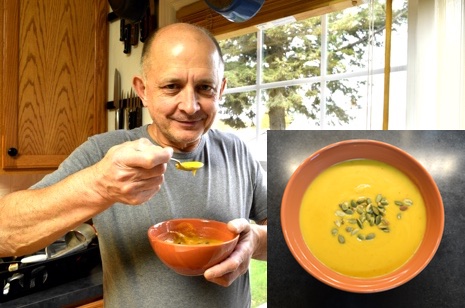 © 2019 Susan J. Sady