Polish Hot Chocolate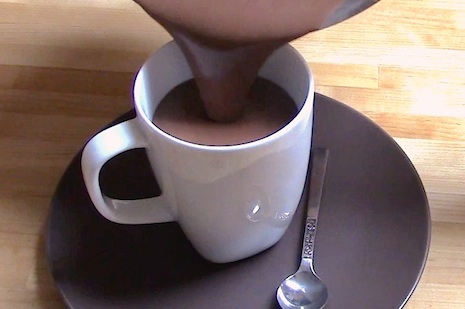 Creamy and rich hot chocolate made Polish style. The best hot chocolate in the world!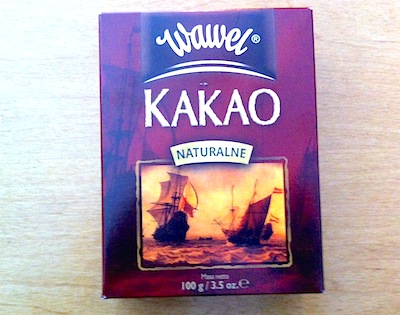 Wawel Kakao from Poland
Ingredients
Yield:

8 servings
2 cups milk
1 cup half and half
6 tablespoons sugar
¼ cup Polish kakao or other good quality natural cocoa
3.5 oz. good quality dark chocolate (used Trader Joe's in the video)
Method
In a medium sized sauce pan over medium heat combine all ingredients except for the dark chocolate.
Stirring constantly, bring to a gentle boil. Lower heat and simmer for 4 minutes stirring often. Watch carefully to prevent boil-over!
Add the dark chocolate and stir to dissolve. Simmer for one to two minutes more. Whisk smooth.
Serve with a small spoon and a glass of water!