About Us!
Susan's Cooking School had its beginnings in the kitchen of Polonaise Restaurant, owned and operated by Susan and Dariusz Sady from 1982-2001. We have taught a multitude of cooking classes in many locations, including the New York State Fair, Different Drummer's Kitchen in Albany, NY, View in Old Forge, NY, Mohawk Valley Community College and at various other kitchens in the Central New York area. Currently we don't have any classses scheduled, but when we do, we will post them on our classes page. Bring your questions and awaken your senses. All foods are sampled at the end of each class. Come and learn not only how to follow a recipe (and we have some great ones), but to expand your knowledge of ingredients, techniques, and tools, enjoying an up-close and personal culinary experience.
Our instructional Youtube cooking video channels, Susan's Cooking School and The Polish Chef have taken on a life of their own. We are so happy to hear from people all over the world that enjoy learning from our videos. We thank everyone for watching and providing feedback.
We are happy to announce that we are starting a little online store. People ofen ask abot the products we use in our videos and we'd like to be able to provide these at a reasonalbe cost to our viewers. Hope you'll take a look.
Happy Cooking and thanks for visiting Susan's Cooking School!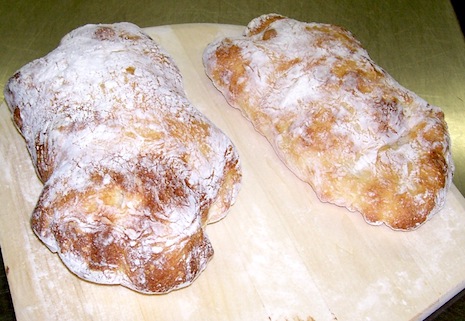 Please contact us via our Contact Us if you have any questions or would like to be put on our mailing list.