Feta Yogurt Dip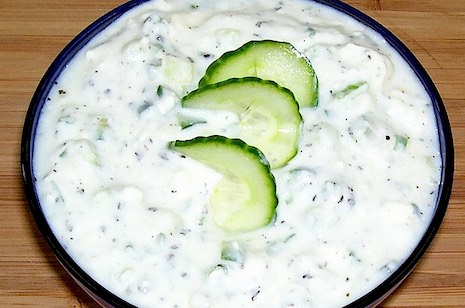 Learn how to make this delicious simple dip. Goes great with pita chips, bread or cut veggies!
Ingredients
Yield:
1 cup Crumbled feta (5 oz.)
1 cup yogurt
2 tablespoons chopped chives or green onions
2 teaspoons chopped fresh mint or 1 teaspoon dry
1/8 to 1/4 teaspoon pepper
½ cup diced cucumber (½ small)
½ teaspoon dried oregano
1 teaspoon wine vinegar
Salt to taste
Method
Just mix it all up and chill!