Welcome to Susan's Cooking School!
Popular recipes!
What's new!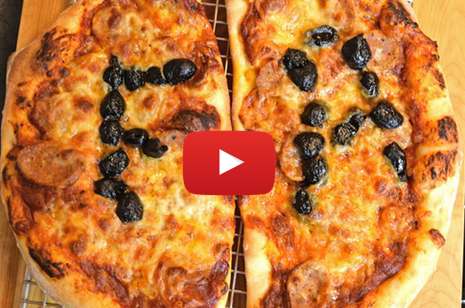 Pizza Competiton - Aldi active dry yeast vs. French active dry yeast.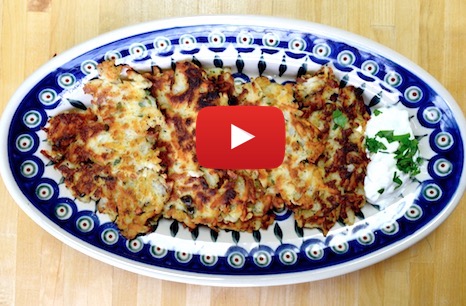 You asked for it - Polonaise Potato Pancakes!
Our secret recipe revealed. Recipe
The Polish Chef
Dariusz, AKA The Polish Chef, has uploaded his latest video, a collaboration with Susan's Cooking School, Polonaise Potato Pancakes! This video features a recipe that took us years to develop in our restaurant and was one of our most popular items. We've been asked by so many people for the pecipe and technique, so here it is!
Bigos, also known as Hunter's Stew, is considered to be Poland's national dish and Dariusz's verison is absolutely delicious! In the video, Dariusz visits Hapanowicz Bros. Market in New York Mills, and enjoys a beer from Woodland Farm Brewery.
Dariusz's video, How to Make Cabbage Rolls, has become extremely popular on YouTube, with more than

3 MILLION

views! Be sure to watch his videos all the way to the end for a little extra entertainment, Dariusz style! His YouTube Channel is a part of Susan's Cooking School, but with its own personal touch (that includes beer). Dariusz's videos are authentically Polish, great fun to watch, interesting and informative!
Visit our Blog and see what we've been up to and/or to post your comments. I look forward to hearing from you.
Please contact us via our Contact Us page.
© 2017 Susan J. Sady